Introduction

School of European
Martial Arts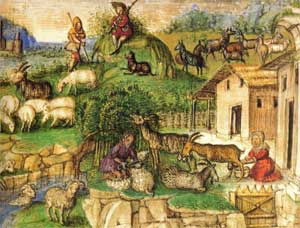 .A.G.A. School of European Martial Arts focuses primarily on the research, reconstruction, training and demonstration of the martial arts culture and lifestyle of medieval Europe.

s the very first historical European martial arts (HEMA) group in Hungary, our little company was founded in 2001, and thus, it was dealing with a topic that was virtually unknown in its home country at that time. As years passed, a new research topic has emerged besides the martial artist image of the group: the research, reconstruction and presentation of the lifestyle, beliefs and traditions of ages long gone by.

reat emphasis is laid upon accuracy. Our sources include consultations with reputed historians and experts and thoroughful study of their publications. Our goal is to entertain and educate in a form which suits people of all ages, children and serious enquirers alike, in a quality standard which is acknowledged by museums and historians.

task as big as recreating a whole world from the past is not easy. That's why we work together with some of the most reputed museums such as the Museum of War History, Hungarian National Museum, the Museum of Agriculure in Hungary as well as the most reputed museums and experts world-wide through our International Museum-Theatre Alliance (IMTAL) membership. Our costumes are based on extant sculpture and pictorial evidence; our equipment is modelled after medieval finds and museum pieces from the period interpreted; lifestyle is reconstructed from period codices and Hausbücher.

he knowledge base of our martial arts school is based on dozens of surviving period manuals, the so called Fechtbücher. Being part of the Historical European Martial Arts Coalition (H.E.M.A.C.), we regularly attend historical and martial arts gatherings and workshops, in Wien, Hannover, Dijon and Malmö.

he group has a reputation of being among the strictest and most organized clubs, with a philosophy of favoring quality over quantity. That's why membership is kept to a small number of people, accepting new members with annual frequency.